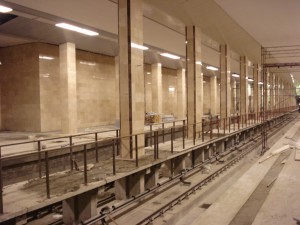 Due to large experience in performance of integrated projects RWA possesses portfolio of technological solutions for different types of rail transport. Solutions for subways RWA is the only company in Ukraine, possessing with unique experience of revamping of subway station under operation. Smoothly running techniques of installation, adjustment and start up works made by RWA personnel provide to performance of revamping without disturbing operation of subway.Offered systems:
Microprocessing centralization;
Railway station uninterrupted power system;
Automatic control system of station operations.
back