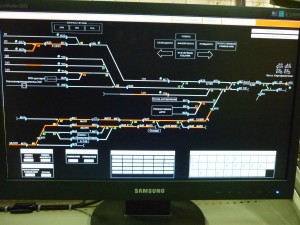 RWA Development Research and development projects in the field of automatic control and supervision systems for main line and industrial railway transport and subway. Guidelines of Development Research division of RWA are the following projects:
Training hardware and software suite, microprocessor systems of trains traffic control;
Methods of remote supervision under rolling-stock;
Typical requirements to interface, data and software support of automated work stations;
Basic circuit diagrams of railway automation devices;
Design-operation documentation of devices.
Staff of devision includes scientific researchers as well as process planners having large experience of practical work in the respective sector. This ensure practical applicability of scientific research projects of the company.A part of developments are provided by company in collaboration with National Academy of Sciences of Ukraine.