For 14 years in a row, the national business rating in Ukraine has been conducting a comprehensive rating analysis of the business activities of business entities of Ukraine according to the main indicators of financial and economic activity. At the end of 2018, the enterprise LLC SPE Railwayautomatic took high positions in the rating and was assigned the status of "Leader of the Year 2018".
Results in the National Business Ranking:
LLC SPE Railwayautomatic:
25th place (Gold) among the business entities of Ukraine in terms of "Capital productivity"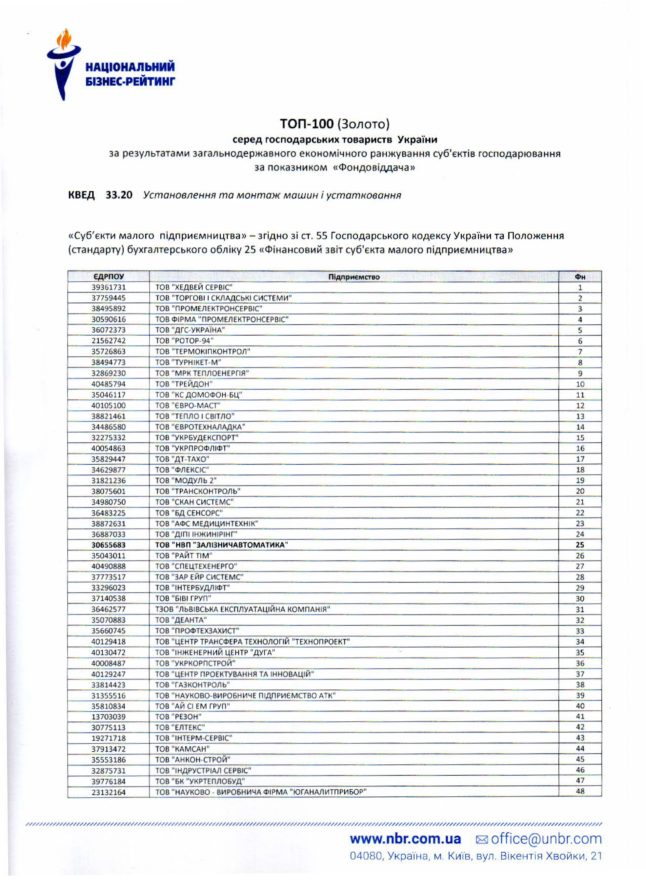 2nd place (Gold) among business entities of the Kharkiv region in terms of "Net income from sales of products, goods, works, services"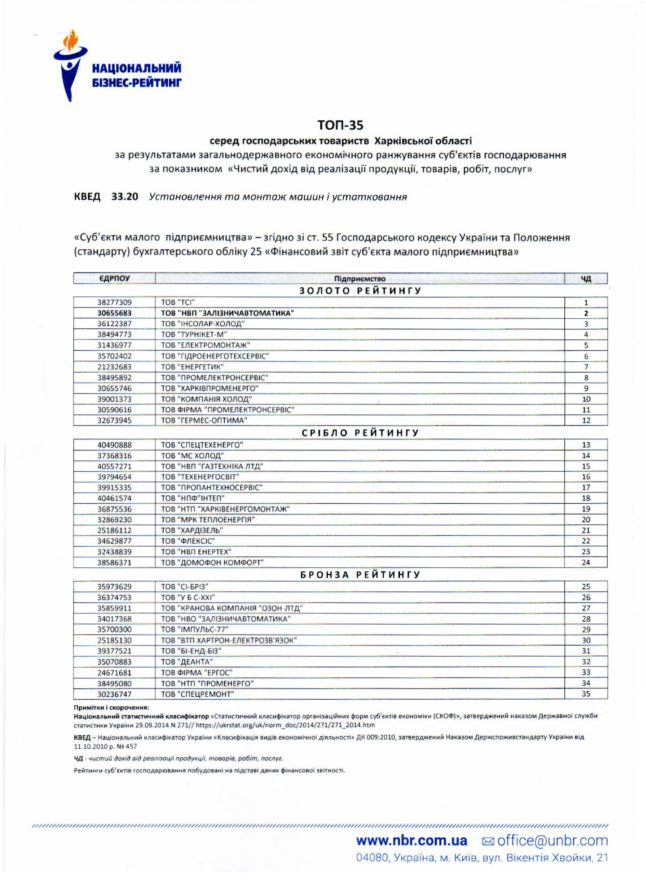 Leader status is recognition of achievements and the pride of the whole team, which works inspiringly for the development of the industry.
back